UKRAINE – Announcement
UKRAINE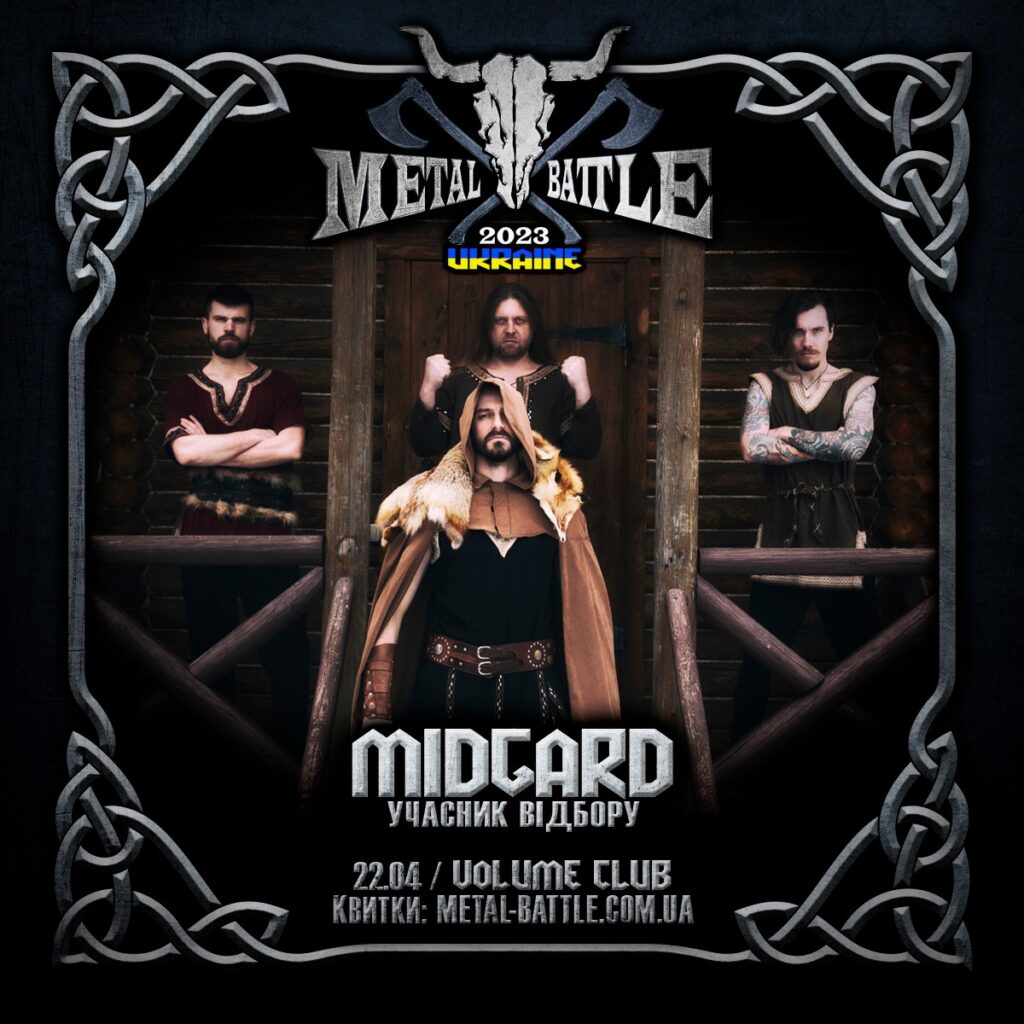 The first announcement from W:O:A Metal Battle Ukraine 2023
On April 22, in the capital's Volume Club, there will be a competition among Metal and Hard Rock bands for the opportunity to participate in the world's largest W:O:A Metal Battle competition, which is held as part of the Wacken Open Air festival.
The winner will go to the International Final, where he will represent Ukraine among dozens of the strongest bands from around the world!
The first participants are already known:
Midgard is an independent metal band from the centre of Ukraine, Kaniv, created in December 2015 by Klym Apalkov. At first, it was positioned as a "one-man band", but quickly turned into a full-fledged band.
It all started with the song "Black Drakkar", which made a good impression on fans of folk and Viking metal.
Midgard is currently finishing work on their fourth album "Yggdrasil" and re-recording their third album "Tales Of Kreia" in Ukrainian.